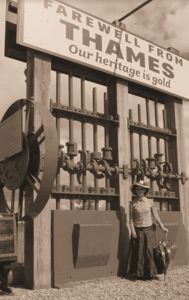 Thames Heritage Festival 2018

Thames has a rich and proud history in the early development of New Zealand, and the Thames Heritage Festival is a celebration of our extraordinary past.

Click here to enter an event for 2018
See the 1News story on the Goldfields 150th Anniversary
2017 events included:








Thames Jockey Club 150 Years
GOLDMINE EXPERIENCE
An evening with Gilbert & Sullivan
DRIVE THE HISTORIC KOPU BRIDGE
THE TREASURY TALKS
Steampunk Carnival
ST. GEORGES HISTORIC CHURCH
FASHION IN VICTORIA PARK
Parawai School 50th Jubilee
Talk and Walk To "Eureka", Kuranui Valley
St. Georges' Choral
SMALL GAUGE RAILWAY at Grahamstown
THE TREASURY TALKS
Saints and Angels Evening
Goldmine Experience Stamper Battery Opening
The Treasury Photography Exhibition
The Treasury Talks
THE TREASURY TALKS
FIND YOUR FAMILY - AT THE TREASURY
Saints & Angels Evening









Plus many more.
Click here for full programme of the Heritage Festival.
Special thanks to our sponsors...